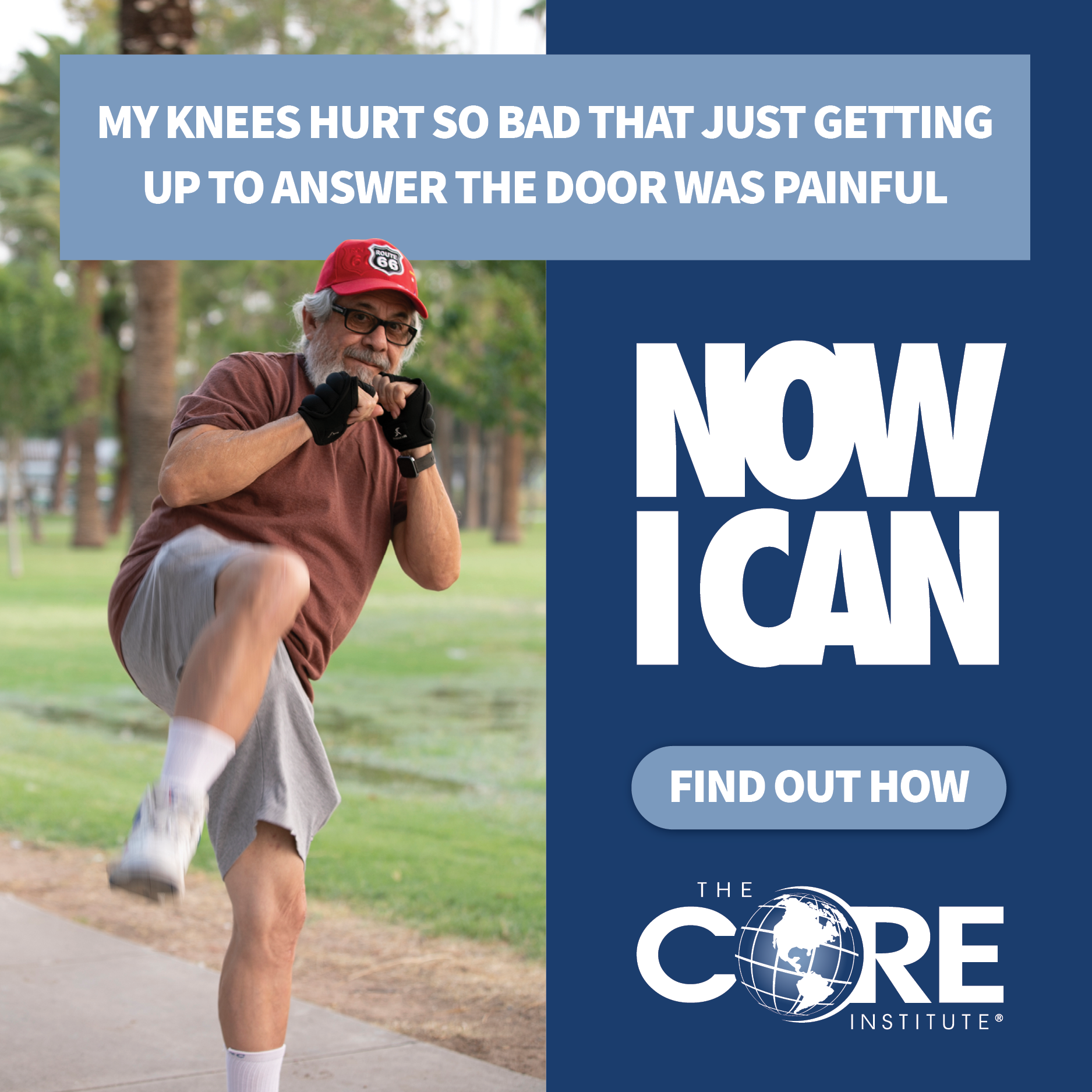 "I couldn't walk or exercise.  Just getting up to answer the door was painful."
Throughout his life, John Lopez has always been active.  Whether it was running events for charities, going to the gym or kickboxing – John has always kept himself busy.  However, John began to develop arthritis in both his knees, which made it painful for him to do the things he loved.  His doctors had began with injections to help ease his knee pain, but the results were limited as John's arthritis caused the cartilage in his knees to completely deteriorate.  "It got so bad that I really couldn't do anything anymore," recalls John.
After months of treatment, John's doctor let him know that there was not much more he could do to help alleviate his pain and referred him to The CORE Institute.  John's physician at The CORE Institute recommended that he have both knees replaced using the latest in computer navigated surgery.
Being active his entire life served Lopez well during his recovery period. After the first knee replacement surgery, he was back in the gym "on light-duty" within six weeks and at full speed after eight weeks.  After his second knee replacement surgery, he was back in the gym in eight weeks and at full speed by 10 weeks.
"I feel great and I have absolutely no pain. I take my classes at the gym and sometimes I'll even do two classes back to back. Afterward, I still feel good. It's a great feeling."
At The CORE Institute in Arizona and Michigan, our goal is to help you Keep Life In Motion.  Our expert team of orthopedic, spine and neurology specialists use the latest research and technology to help you get back to doing what you love.  If you are dealing with pain, contact us today to learn about your treatment options.