Your feet are at the foundation of everything you do.  From the routine issue to the highly complex condition, choose the comprehensive team of fellowship trained experts at The CORE Institute for your foot and ankle care.
Conditions We Treat
Our team of Foot & Ankle Specialists are recognized experts in both routine and complex foot and ankle conditions.  Some of the more common conditions that we treat include:
Achilles tendon problems, including tendon rupture or tendonitis
Arthritis
Bunions
Deformities
Failed implant or surgery
Flat feet or other foot arch problems
Heel spurs
Stiffness or swelling from overuse
Wound care, such as foot ulcers
Common Symptoms
Foot and ankle problems often lead to pain, especially with walking or running.  A sporting injury or acute injury may lead to an immediate problem whereas longer-term issues may result in more chronic conditions.  Regardless, typical symptoms can include:
Bruising and tenderness
Swelling
Decreased range of motion
Difficulty walking or bearing weight
Frequent giving way or rolling of the ankle
Difficulty with certain shoe wear
Non-Surgical Treatment Options
The specialists at The CORE Institute will recommend the appropriate non-surgical options that have been proven to be effective in treating foot and ankle problems.  These often include:
Corrective shoes
Custom foot orthotic supports
Exercise planning and stretches
Immobilization, which uses a splint, brace, cast or walking boot to keep provide greater support during recovery
Over-the-counter or prescription medications
Targeted injections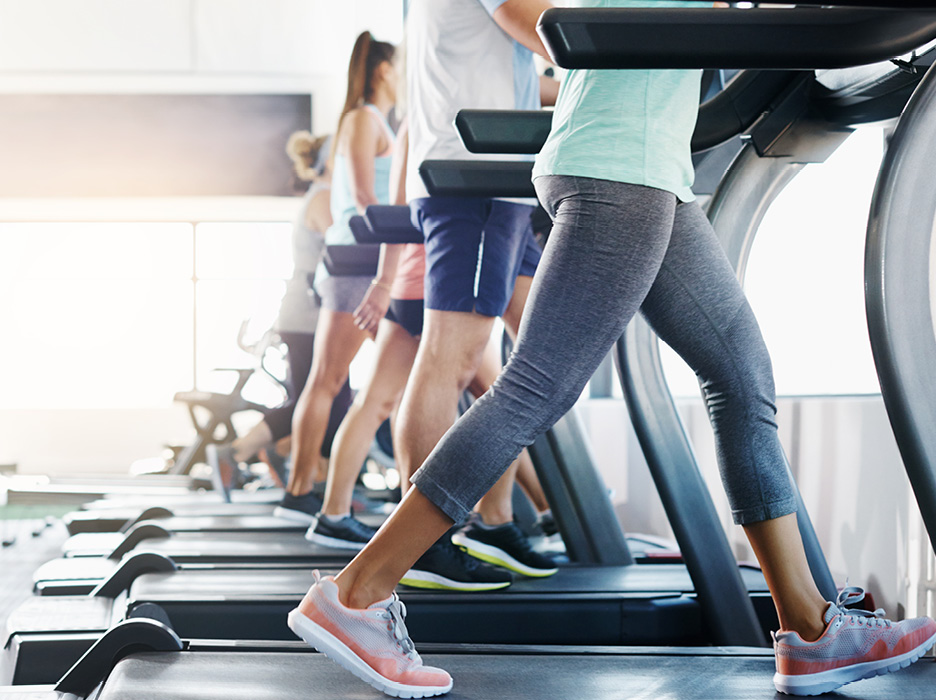 Foot & Ankle Surgery
When nonsurgical treatments are not effective, our fellowship trained specialists utilize the latest technology and techniques to treat foot and ankle conditions surgically when needed. Some of these include:
Arthroscopy
Arthroscopy uses a tiny camera and other tiny tools to view, diagnose and treat several ankle conditions. During the procedure, your surgeon uses the camera to view your ankle joint from all angles and perform treatments that can help lessen pain and improve your range of motion. Your arthroscopy will most likely be an outpatient procedure, which means you'll be able to go home afterward.
Bunionectomy
A bunion, a deformity or abnormal bending of the large toe, can lead to pain and difficulty in shoe wear.  The straightening of this deformity through surgical correction can decrease discomfort and improve mobility.
Minimally Invasive Foot Surgery
New techniques allow for smaller incisions and in some instances, faster recovery times to allow you to return to improved mobility more rapidly.
Reconstruction of The Forefoot and Hindfoot
In some instances, surgical procedures to realign and stabilize the foot and ankle, can help address deterioration from arthritis or the effects of previous trauma.
Total Ankle Replacement
For some patients, an artificial ankle joint may be recommended to address painful arthritis of the ankle joint and to help restore mobility.
With The CORE Institute's comprehensive and fully integrated program, your surgeon and entire care team will help you prepare and progress through the most appropriate treatment course so that you may maximize your goals and reach the best possible outcome.
Injury Prevention
Talk to your physician at The CORE Institute about how to prevent foot and ankle problems. Your physician can offer education, exercise, and footwear recommendations. If you have a condition such as diabetes that increases your risk for foot problems, manage your condition with help from your primary care provider.