Hip pain is very common and can prevent you from the activities you enjoy or be severe enough to make even simple tasks challenging.  Take advantage of a comprehensive team of fellowship trained hip experts at The CORE Institute to help diagnosis and treat your hip symptoms so that you can return to the lifestyle you enjoy as quickly and safely as possible.
Conditions We Treat
The fellowship trained hip specialists at The CORE Institute are nationally recognized leaders in hip conditions from the routine to the very complex.  To maximize your improvement, rely on experts who understand the complexities of the hip joint and its treatment options.  Some of the more common hip conditions treated at The CORE Institute include:
Arthritis, including osteoarthritis and rheumatoid arthritis
Failed hip replacement surgery – Just as the normal hip joint can wear out, so can an artificial hip joint.  In some cases, additional surgery is indicated to revise the worn-out implant.
Bursitis – A common inflammatory process that often causes pain on the outside or side of the hip.
Hip labrum tears – The soft tissues that surround the hip socket can in some cases degenerate and lead to pain with activity.
Common Symptoms
The hip is a strong ball and socket joint. When it is not performing at an optimal level people often have symptoms that include:
Dull persistent pain in or around the hip joint
Difficulty walking or climbing stairs
Pain or stiffness after sitting or lying down
Reduced flexibility or range of motion
Sudden onset of sharp or shooting pain
Clicking or popping sensations with movement
Non-Surgical Treatment Options
Many hip problems can be effectively treated with a well-developed non-surgical plan.  Your hip experts at The CORE Institute can guide you through this pathway that is tailored to your needs.  Depending on your symptoms, your care plan may include:
Physical therapy and home exercise programs. Physical therapy is one of the most effective and long-lasting treatments for hip pain.  Some of the best and most rapid outcomes are seen with following a dedicated course of guided therapy and exercise.  Our hip specialists work closely with our Physical Therapists to develop a comprehensive plan that is tailored to your needs.
Activity modification to help ease discomfort while you improve
Over-the-counter medications
Targeted injections to help reduce pain and inflammation
Walking devices – Something as simple as a cane can help offload a painful hip and help improve mobility and avoid surgery.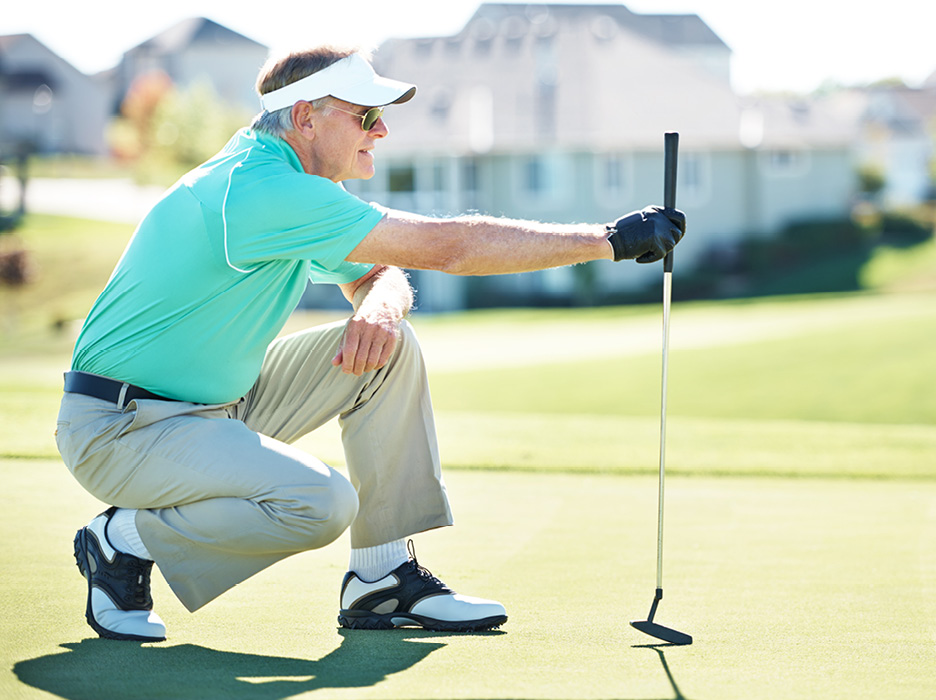 Do I need Hip Surgery?
Talk to your orthopedic specialist to find out if hip surgery is right for you. You'll receive a physical examination and other tests so your doctor has as much information as possible about your hip and overall health. Your doctor will also talk to you about:
What to expect before, during, and after your procedure.
Improving your chances for a good outcome by losing weight or quitting smoking.
Care you may need before the procedure, such as dental evaluations and treatment.
Level of help you'll need from caregivers after surgery.
How to modify your home so it's safer for you as you heal.
Should I Get a Hip Replacement?
Hip replacement removes a painful hip joint and replaces it with a natural-feeling, artificial joint. You may benefit from hip replacement surgery if:
Nonsurgical treatments do not relieve symptoms
Stiffness makes it hard to move or lift your leg
You cannot walk or bend easily because of pain
You have pain even when you're resting or sleeping
Surgical Treatment for Hip Pain
Advances in hip surgery have made improvements in mobility and activity that only a few years ago were thought not possible.  The fellowship trained hip specialists at The CORE Institute are experts and educators in the latest innovations such as computerized navigation and robotic-assisted surgery.  Surgeons from around the world visit with The CORE Institute specialists to learn how to apply the latest techniques to improve the quality of life for patients with hip pain. Some of the procedures performed by The CORE Institute experts include:
Arthroscopy
Minimally invasive procedure to diagnose and treat hip conditions using a tiny camera and instruments placed in the hip joint.
Total Hip Arthroplasty
Replacement of the surfaces of the hip joint with new components.
Direct Anterior Total Hip
This approach to hip replacement surgery can result in smaller incisions, less pain after surgery, and a faster return to mobility.
Robot-Assisted Joint Replacement Surgery
The latest advances in robotics have allowed for the precision and accuracy of hip surgery to rise too much higher and reproducible levels.
Your care team will give you instructions to help you prepare for surgery and recovery.
Multidisciplinary Approach
The hip specialists at The CORE Institute encompass a wide range of experts including experts in Physical Therapy, Sports Conditioning, and Rehabilitation.  This comprehensive approach helps to ensure the most appropriate treatments are maximized for each patient.  In the days and weeks after your procedure, follow-up care from The CORE Institute can help you reach a positive outcome.
Whether it is a hip condition or something related to other aspects of your musculoskeletal system, contact us at The CORE Institute and let our integrated team of specialists help you Keep Life in Motion®.