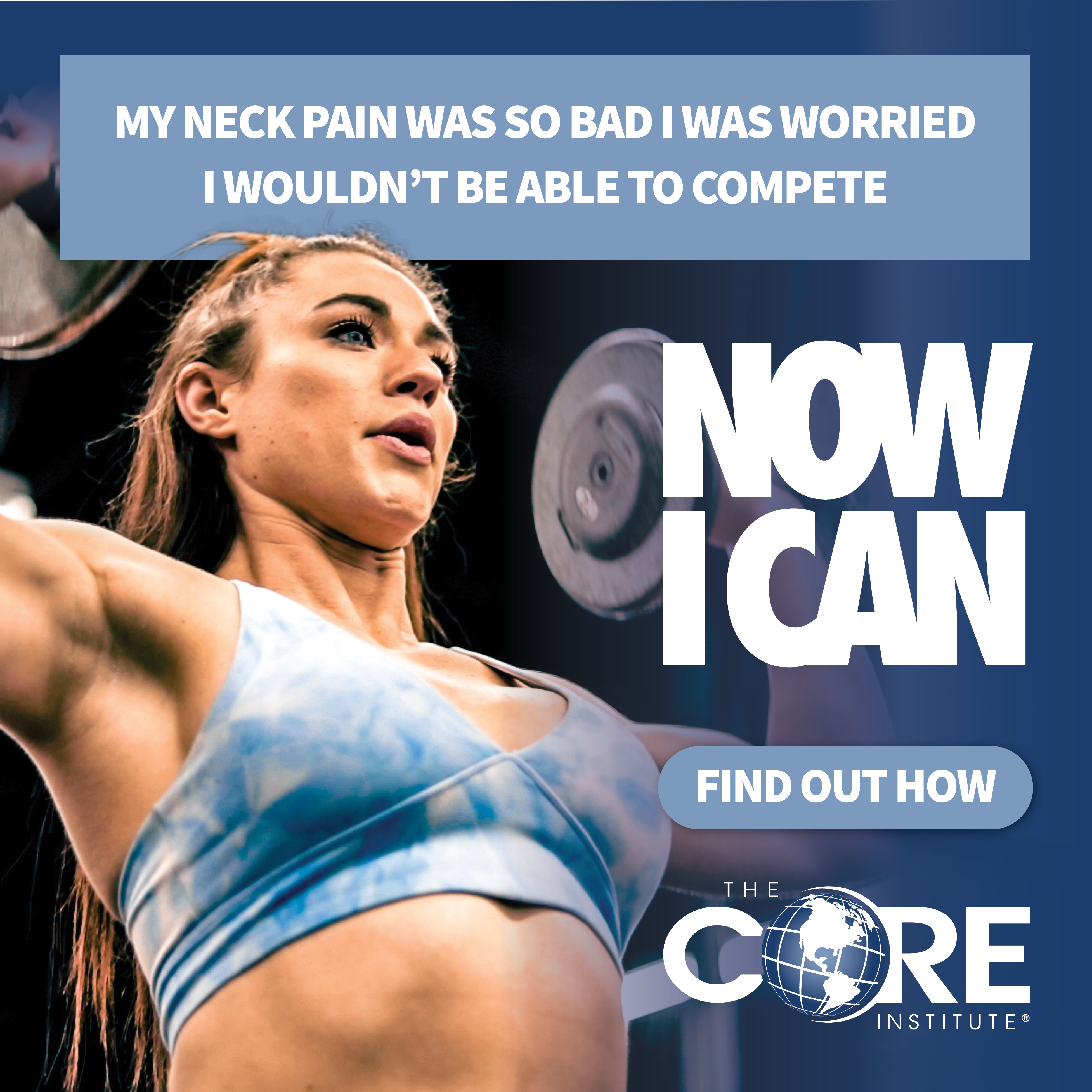 Lauren's life is dedicated to fitness – be it as a competitor or coach, she is passionate about every facet of the fitness world.  She is a registered cosmetic nurse and a coach for a competition team, Bair Aesthetics.  After years of childhood dance and gymnastics, she was introduced to fitness competitions in her college years.  This was when she began a rigorous weight training routine and found a deep interest in bikini competition prep.   While training, Lauren was doing a front flip and landed too hard.  This led to an injury and immediate pain in her lower neck.
The inability to do simple tasks such as driving and sleeping led Lauren to seek treatment at The CORE Institute. This injury was concerning for Lauren given the goals she was training for, "in the back of my head, I kept wondering if this injury was going to affect my ability at going pro" she said.
She was training hard and with this injury, she had to stop doing any overhead movements such as overhead presses, lateral raises and pulldowns.  Her physician at The CORE Institute explained that she had a bit of arthritis in her lower neck.  He recommended trigger point injections as the first course of treatment and Lauren noticed significant improvement within the next couple of days.
In no time, Lauren was back in the gym and has had no issues since.  She went on to accomplish her goal of becoming an IFBB professional and hopes to debut later this year.  After her trigger point injections, she is back to tumbling and all her routine overhead movements.  "I loved The CORE Institute," says Lauren "they were responsive and focused on helping me with my specific concerns and goals".
"After landing too hard while tumbling, I was unable to do any overhead movements. Now I can compete in the professional divisions at fitness competitions!"
At The CORE Institute in Arizona and Michigan, our goal is to help you Keep Life In Motion.  Our expert team of orthopedic, spine and neurology specialists use the latest research and technology to help you get back to doing what you love.  If you are dealing with pain, contact us today to learn about your treatment options.