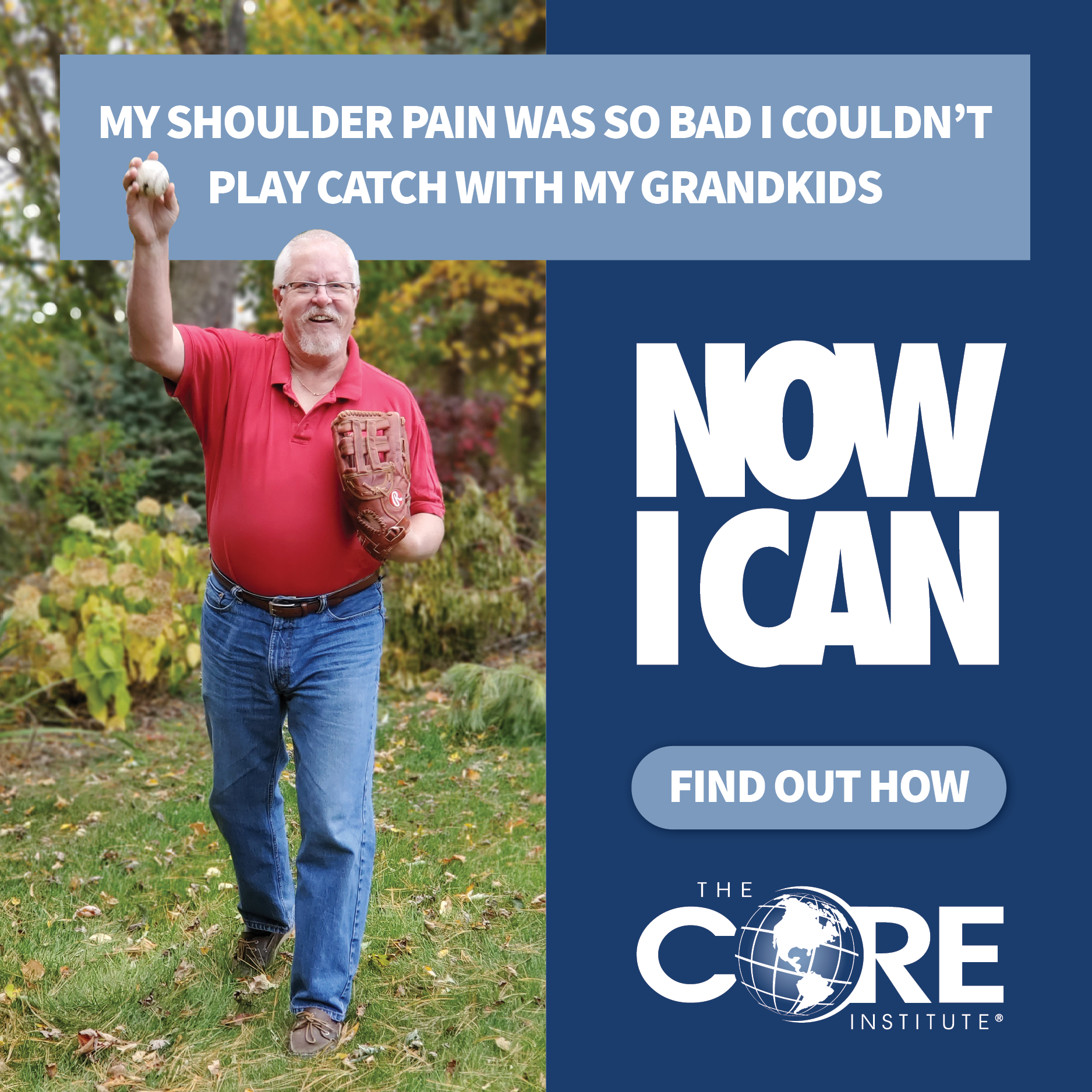 Whether it was helping his daughter fix her home or just going for walks with his wife, Mark Messer had always been active.  But as he got older, constant pain in his shoulders limited his ability to do what he loved and affected his everyday life.  His pain was so constant that he could not even sleep lying down and was forced to sleep in a recliner just to be comfortable.
After seeing X-Rays of his shoulder, Mark's primary care physician recommended he seek the advice of the orthopedic specialists at The CORE Institute, where it was recommended he start with conservative methods that included injections.  Although the injections provided short term relief, the physicians at The CORE Institute ultimately recommended a shoulder replacement for both of Mark's shoulders.  Although hesitant at first, Mark and his wife decided that this was his best option.  He first underwent a right shoulder replacement, followed by a left shoulder replacement just a few months later.
After physical therapy, Mark is back and better than ever.  He told his team at The CORE Institute that one of his goals was a simple one that seemed impossible before surgery.
"One of my goals was to be able to play catch with my two, young grandsons. I can now throw overhand at least 15 ft. with my right arm. I guarantee you before my surgery, I couldn't do that. I'm ecstatic."
At The CORE Institute in Arizona and Michigan, our goal is to help you Keep Life In Motion.  Our expert team of orthopedic, spine and neurology specialists use the latest research and technology to help you get back to doing what you love.  If you are dealing with pain, contact us today to learn about your treatment options.