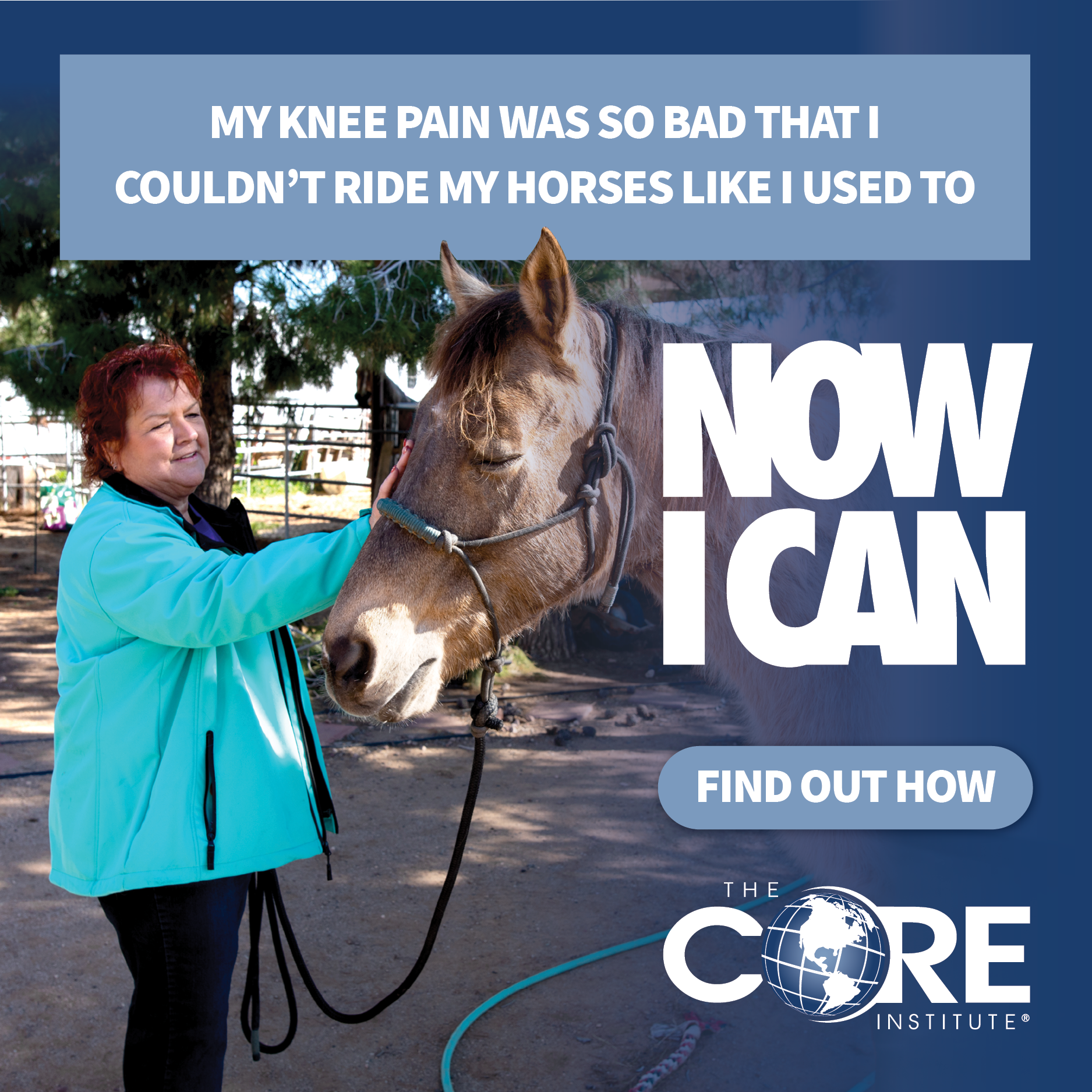 "I've always been active, but my knees were slowing me down a lot. I could only stand about an hour and a half in the saddle — I'd normally spend four to five hours."
Over the years, Mary Sproule knew her hobbies were putting extra wear and tear on her body. But she battled through the pain she realized she had to take action to save the lifestyle she loved.  She sought the expertise of The CORE Institute.  Her physician let her know that left knee needed to be replaced, and her right knee wasn't far behind.
"My first question: When can I get back on a horse?" Mary said. "I wasn't hesitant to have the surgery, but I wanted to know when I could get back to my horse."
She prepared for her knee replacement by going to the gym, working on her leg strength and losing weight.  "It was more of a determination I've got to get through this. I've got a horse to ride."
Just 7 weeks after her surgery, Mary went out for her first ride.
"It doesn't hurt at all. Absolutely no regrets."
At The CORE Institute in Arizona and Michigan, our goal is to help you Keep Life In Motion.  Our expert team of orthopedic, spine and neurology specialists use the latest research and technology to help you get back to doing what you love.  If you are dealing with pain, contact us today to learn about your treatment options.